Overview of the marketing portal
The Local Brand X Marketing Portal is the perfect technical basis for making marketing measures and materials available to your partners. With the help of an extensive administration area, articles can be created and published with just a few clicks.
Partners can use add-on advertising products to enable live processing of advertising measures. In just a few steps, they can individualize the media and then book them directly or have them produced.
With the service products, you increase the partner measures and then evaluate them in an analysis tool. Using collaboration tools, you offer your partners the opportunity to work even more closely together.
Features marketing portal
Article & media management
User & group management
Service provider administration
Marketing Automation
Multilingualism
Rights & role concept
Release processes
Price scale & shipping cost management
Site administration
Shopping cart process
With its consistently user-friendly interface, the Local Brand X marketing portal enables intuitive user guidance. The use of the latest technologies ensures high system performance. Even partners with a weaker Internet connection can use the marketing portal without any problems.
The administration of the marketing portal by the system administrators takes place via a separate access. In this area, the head office can create new categories or articles, configure service providers or view the last orders of all users.
Would you like your partners to be able to fully exploit your company's marketing potential, at the same time position your brand more strongly locally or simply save time and money?
Then contact us today - we look forward to hearing from you.
Advantages of a brand & marketing portal
From the point of view of the marketing department
Central control and maintenance of all advertising media and measures
Secure adherence to the corporate design-compliant brand identity
Transparency in the activities of sales partners through reportingli>
Significant cost savings due to short distances and relief for the central department
From the point of view of the partners/branches
Control of all measures via a central system
flexible adaptation of advertising material templates (web-to-print)
professionally personalized advertising without previous knowledge
managed booking or order directly via the system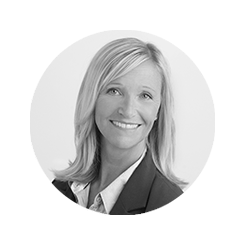 "The marketing portal has proven itself as a marketing center for our more than 2,000 insurance agents. The system allows us to centralize, personalize and standardize the production of advertising materials nationwide. "