Marketing portal for insurance companies
In our digital age, insurance companies have to prove themselves in a highly competitive market. The competition is always present with convincing online presences, InsurTechs and new business models present the industry with new challenges. Now is the time to strengthen your brand, to adapt your company's online and offline presence to changing conditions, and to offer your customers a personalized, compelling service. Unfortunately, however, not every sales representative is as marketing savvy as one would wish on the shop floor. In order to maintain their position in the insurance business, companies must support their sales partners with location-specific, customer-oriented marketing. Only in this way is it possible for insurance companies to set uniform standards for marketing measures and to implement the best advertising measures at local level as a supra-regionally operating company. A marketing portal supports companies in the smooth and professional implementation of this interaction between marketing department and sales force.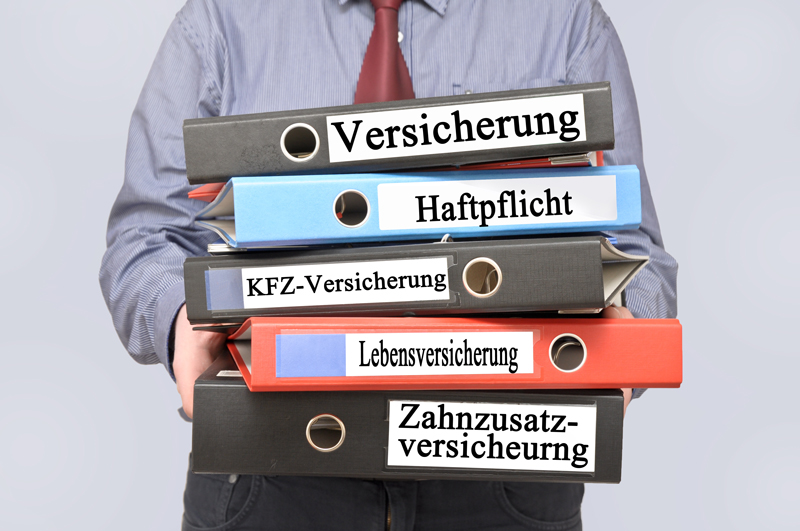 Workflow with a marketing portal
Control of all marketing activities via a central system
Linkage of agencies, brokers, field service or sales partners
Marketing department (or specialist department) maintains marketing measures in the portal
Automated creation and booking of marketing measures
Possibility to connect service providers (e.g. printers, agencies) available
Would you like your partners to be able to fully exploit your company's marketing potential, at the same time position your brand more strongly locally or simply save time and money?
Then contact us today - we look forward to hearing from you.
Advantages for insurance companies
From the point of view of the marketing department
Central control and maintenance of all advertising media and measures
Secure adherence to the corporate design-compliant brand identity
Transparency in the activities of sales partners through reporting
Significant cost savings due to short distances and relief for the central department
From the point of view of brokers/agencies/distributors
Control of all measures via a central system
flexible adaptation of advertising material templates (web-to-print)
professionally personalized advertising without previous knowledge
managed booking or order directly via the system
Insight into the insurance industry solution
Focus on insurance sales
Just a few years ago it was unthinkable to take out an insurance policy without contacting a local sales partner. But that has changed radically: Customers want to be able to access all information digitally and usually even take out insurance there. On-site advice is still an important interface for providing customers with individual and comprehensive advice. Nevertheless, 80% of customers inform themselves online before going to a meeting. Therefore, it is important that the brand presentation is homogeneous online and offline.
Strong brands through strong distribution
Only if the sales department works optimally as an interface between the insurance company and the end customer can a successful continuation of the company be guaranteed. It is therefore essential for superregional providers to implement marketing measures at the local level as well. A marketing portal ensures that sales staff implement the company's marketing measures according to the company's ideas, but at the same time gives all those involved the freedom to personalize campaigns with branch-specific images or contact data.
The power of multichannel marketing
If you want to reach customers effectively, you have to rely on progressive, comprehensive marketing solutions. Social media, commercials and mailings reach different target group members and make it possible to convince potential end customers on different platforms. The numerous possibilities of a marketing portal allow multi-channel campaigns to be implemented in such a way that the characteristics of the insurance can be shown to best advantage on every channel.
Safety first
What would be more harmful to the company than leaving the decision-making power over the layout and design of its advertising measures to the individual branches? Poor agreements, idiosyncratic design attempts and insufficient knowledge of the legal requirements endanger the brand image and thus the entire company. A marketing portal enforces uniform standards in all instances and guarantees convincing marketing measures.


Frequently used advertising measures and functions