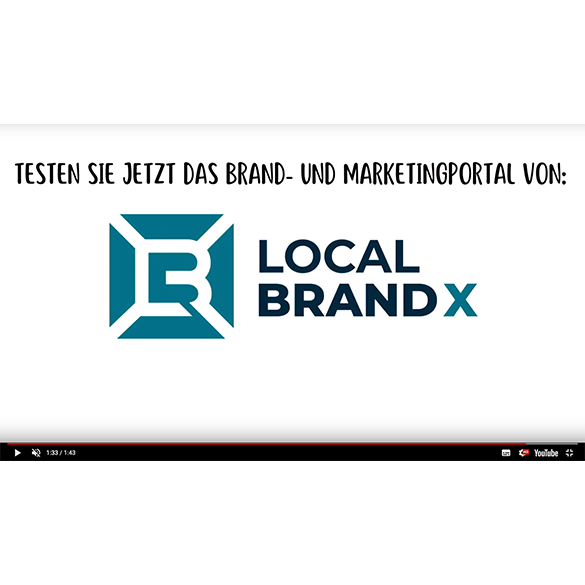 Convince with moving image
By showing the videos at trade fairs, on-site business premises or even in the local cinema, you are sure to attract attention. Moving images and sound are much better memorized by the customer than printed text on displays and brochures. In addition, the prominent placement offers another eyecatcher at their stand or in the shop window and can thus attract more potential customers.

Selecting Details and Actions allows your partners to create a highly customized version of the commercial for their audience. This leads to the greatest possible success potential of the film. The additional spread across local cinemas leads to a very large audience, which is not distracted by other impressions and completely focused on your commercials.

Versatile

Room for details

Individual for the local target group

High acceptance by moving image
Advantages
To keep in mind
The combination of image and sound makes it possible for customers to stay particularly concise in memory.
Attract attention
Showing the commercial at an event or trade fair will increase the awareness of potential customers.
Flexible use
There are no limits to the use of advertising films: at events, trade fairs, at the point of sale, in the cinema or even online.
Target group specific customizable
The content as well as the direct approach can be individually adapted for the respective local target group and thus has a stronger impact on the customers.
Here's how it works: Create and personalize a commercial
1. Select advertising film
Your partners first decide on a commercial and what length it should have at the end.
2. Edit advertising film
By integrating personal data and content, the advertising film can be designed as individually as possible.
3. Download advertising film
If the content satisfies your partner, he can directly download the movie and use it for the next marketing action. Alternatively, he books the commercial directly in the cinema.
You also want to make your partners more successful? Then contact us today - we look forward to seeing you.
Want to see how your partners can create local video marketing in just a few clicks?
With the product "Video.X" you offer your partners flexible customization and personalization options for virtually all videos - from the commercial to the product video.