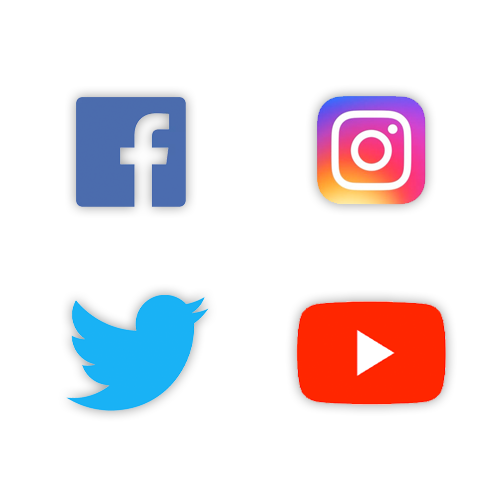 For each goal the right channel
When using social media, there are hardly any limits to the various channels. Depending on the target group, product or communication target, you can choose between different platforms and find the right one for the local company or the current action.

Through visual communication on Instagram or video distribution on YouTube, these platforms offer the opportunity to be particularly emotional and to stay in touch with the images. Twitter, on the other hand, is a classic channel in which, above all, the exchange with customers, stakeholders and competitors is sought, in order to position itself on an important topic for the company. Facebook also offers this opportunity for discourse, due to the high number of members and the versatile contributions, but it can also be used for the publication of text, image and video and is therefore an all-round talent for almost every company.

Flexible use

Target group specific selection

Direct contact and exchange with customers

High audience reach
Advantages
Build proximity to the customers
Through informal communication on social media, the contributions of companies merge with those of friends.Thus, distance is reduced.
Reciprocal communication
The direct exchange and the opportunity to give feedback or to ask questions helps to reduce prejudices and to be closer to the customer.
Integrated in the customers' day
Social media are mostly used in leisure time in a private context.By integrating contributions, companies can also create this flow of information.
Add value
Customers follow the pages of companies out of conviction or to gain added value there.By uploading interesting topics, more potential customers can be reached.
This is how it works: The way to the post on social media
1. Choose your network
Your partners choose Netzwerk, where he wants to publish the post.
2. Select contribution type
Video, text or just a picture. Your partners then select the appropriate entry type, individually for your campaign.
3. Create a post and publish it directly
The post will be filled with the desired content and automatically published via the linked account.
You also want to make your partners more successful? Then contact us today - we look forward to seeing you.
Would you like to see how your partners can create local social media marketing with just a few clicks?
With the product "Social Media.X" you offer your partners flexible customization and personalization options for virtually all social media - from posting to advertising.