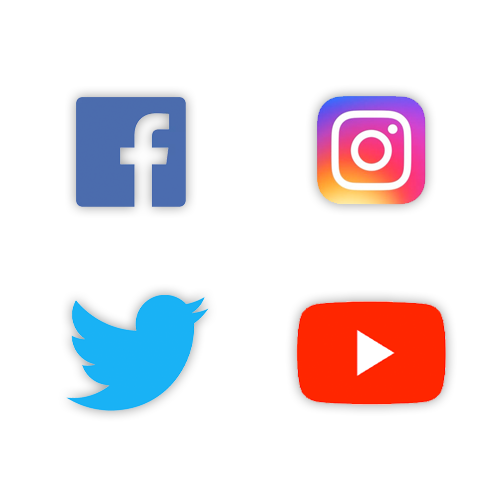 Ideal use for every target group
The high level of public participation makes social media an ideal place to reach a multitude of people. The possibility to use different networks like Twitter, Instagram, Facebook or YouTube makes it possible to always reach the right people. To make ads on social media particularly effective, they offer a very specific targeting. Targeting is the selection of the target group, which can be selected according to age group, interests and geographical locations. As a result, you always reach the right people at the local level.

By using the portal, the ads can also be used without prior knowledge and strategic knowledge. You will receive the best possible strategy at a pre-selected fixed price.

High range

Target group specific targeting

Easy to use

Easy evaluation of campaigns
Advantages
Unique evaluations
The use of social media ads also provides a direct evaluation of the success from which new insights for the next campaign can be drawn.
Hardly any wastage
Due to the clear limitation and selection of the target group, a special target group-specific targeting can be made, which hardly allows any wastage.
Different channels
The choice of different social media offers the opportunity to find the right platform for each campaign.
No prior knowledge needed
Even without prior knowledge of social media and ad serving, packages can serve as an ideal placement ad.
This is how it works: The right ad on social media
1. Select display
Whether S, M or L. Depending on your budget, your partners can choose pacts that have an ideal duration and reach.
2. Edit ad
Die Anzeigen können anschließend mit persönlichen Kontaktdaten ergänzt oder inhaltlich bearbeitet werden.
3. Publish ad
After successful publication, an evaluation can be accessed directly that measures the success of the ad.
You also want to make your partners more successful? Then contact us today - we look forward to seeing you.
Would you like to see how your partners can create local social media marketing with just a few clicks?
With the product "Social Media.X" you offer your partners flexible customization and personalization options for virtually all social media - from posting to advertising.