Marketing portals for trading companies
The retail sector has faced constant change in recent years. More and more owner-managed businesses are disappearing from the cityscape. In addition, the increase in online trade and the presence of market giants such as Amazon are making it increasingly difficult even for larger players to retain customers in the long term. It is therefore all the more important for companies to enrich the shopping experience of their customers through strong storytelling in such a way that identification with the brand increases, shopping becomes an experience and the way into the retail trade is perceived as enrichment and not as a burden. But to achieve all this, local retailers need the support of a strong company and a marketing department that campaigns not only from the corporate side, but also from the retailers' perspective and local conditions.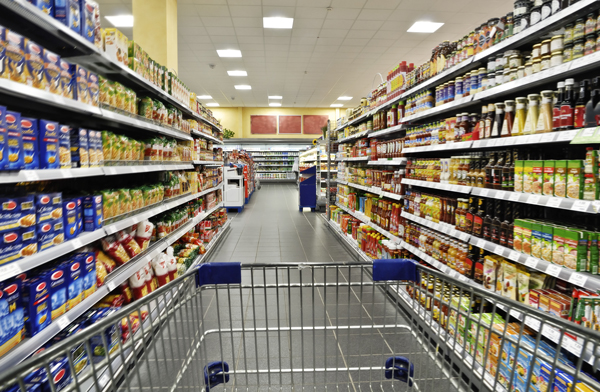 Workflow with a marketing portal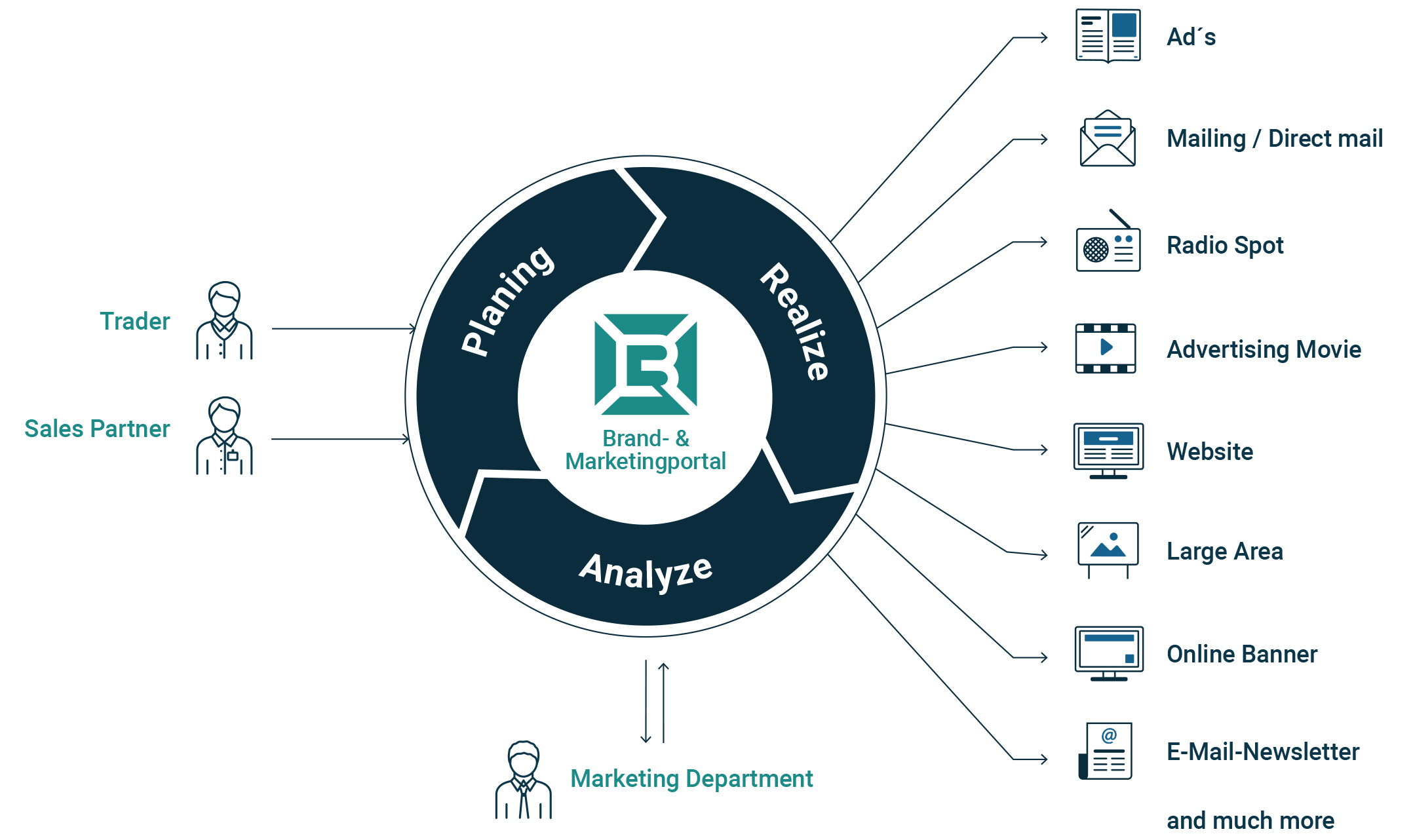 Control of all marketing measures via a central system
Linkage of merchants and sales partners/li>
Marketing department (or specialist department) maintains marketing measures in the portal
Automated creation and booking of marketing measures
Possibility to connect service providers (e.g. printers, agencies) available
Would you like your partners to be able to fully exploit your company's marketing potential, at the same time position your brand more strongly locally or simply save time and money?
Then contact us today - we look forward to hearing from you.
Advantages for the retail
From the point of view of the marketing department
Central control and maintenance of all advertising media and measures
Secure adherence to the corporate design-compliant brand identity
Transparency in the activities of sales partners through reporting
Significant cost savings due to short distances and relief for the central department
From the merchant's point of view
Control of all measures via a central system
flexible adaptation of advertising material templates (web-to-print)
professionally personalized advertising without previous knowledge
managed booking or order directly via the system
Insight into the retail industry solution
Retail in focus
To deliver a personalized shopping experience and present the right product to customers at the right time, it is important to approach them with strong marketing, evaluate data in a timely and detailed manner, and identify and target different types of customers. A merchant portal supports companies with a central information management system that strengthens the dealer on all channels. This enables the retailer to create target-group-specific campaigns and order them with just a few clicks.
Supporting merchants
Digitalization is exacerbating the situation of the retail trade and in some places raises the question of whether a pure online presence would not be more lucrative. But the relevance of contact with customers directly on site brings advantages that pure online shops cannot offer. Those who manage to get their customers enthusiastic about the brand with convincing marketing measures both online and offline have the opportunity to bind them to the site in the long term with strong service and suitable offers. For this reason, retailers should be supported in marketing measures and be able to take advantage of the company's know-how by accessing a central dealer portal.
Merchant portals
A merchant portal offers an uncomplicated sales network that networks merchants across industries. From inventory and product information to advertising media management and the possibility of content exchange, merchant portals offer numerous opportunities to strengthen sales, streamline communication channels and save time. The areas of application are diverse and can be adapted to the specific needs of the participants.
The best customer experience for your customers!
The customer is king - a proverb that has lost nothing of its topicality. Anyone operating in a highly competitive market must focus on the customer experience. To achieve this, it is essential to address your own target group in a well-thought-out manner - and, depending on the size and internationality of a provider, this is done either on a data basis or with a focus on niche topics. When companies integrate product data directly into a retailer portal, time-consuming processes are optimized, and more space is created to improve and align the experience for customers.
Frequently used advertising measures and functions