Marketing portal for banks
The financial sector is a highly competitive field. In addition to new players, some of whom are international, competing for customers' favor, the comparability of providers via the Internet has a negative impact on brand loyalty: With just a few clicks, those who are not one hundred percent satisfied switch to the competition. It comes as no surprise, therefore, that the adaptation to digitalization is still one of the most important goals in many companies. Because the advantages offered by a convincing digital presence ensure satisfied customers and keep them at their bank. In conjunction with the transfer of advisory meetings and transactions from branches to the Internet, more and more banks are reducing the number of local branches. At the same time, this increases the pressure on remaining banks: only when customers feel they have received optimal advice will they make the trip to a bank branch. This shows how important it is to market both the branches and the digital presence as convincingly as possible, to focus on strong campaigns and to turn interested parties into long-term customers through good service and a coherent brand presence. In order to be able to achieve this in addition to day-to-day business, sales partners need support in implementing location-specific, customer-oriented marketing measures. With the streamlining of processes through a marketing portal, uniform standards can be enforced, and a target group-specific approach can be guaranteed both online and in the stores.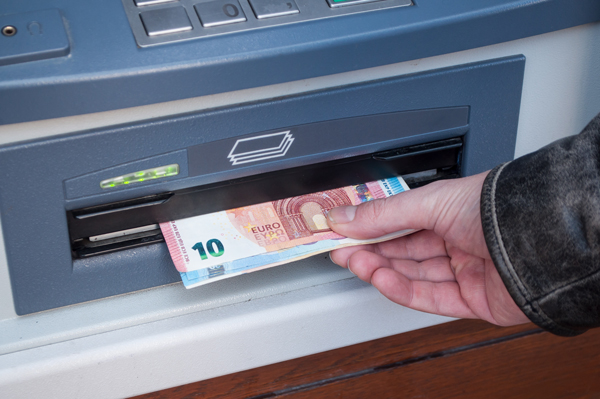 Workflow with a marketing portal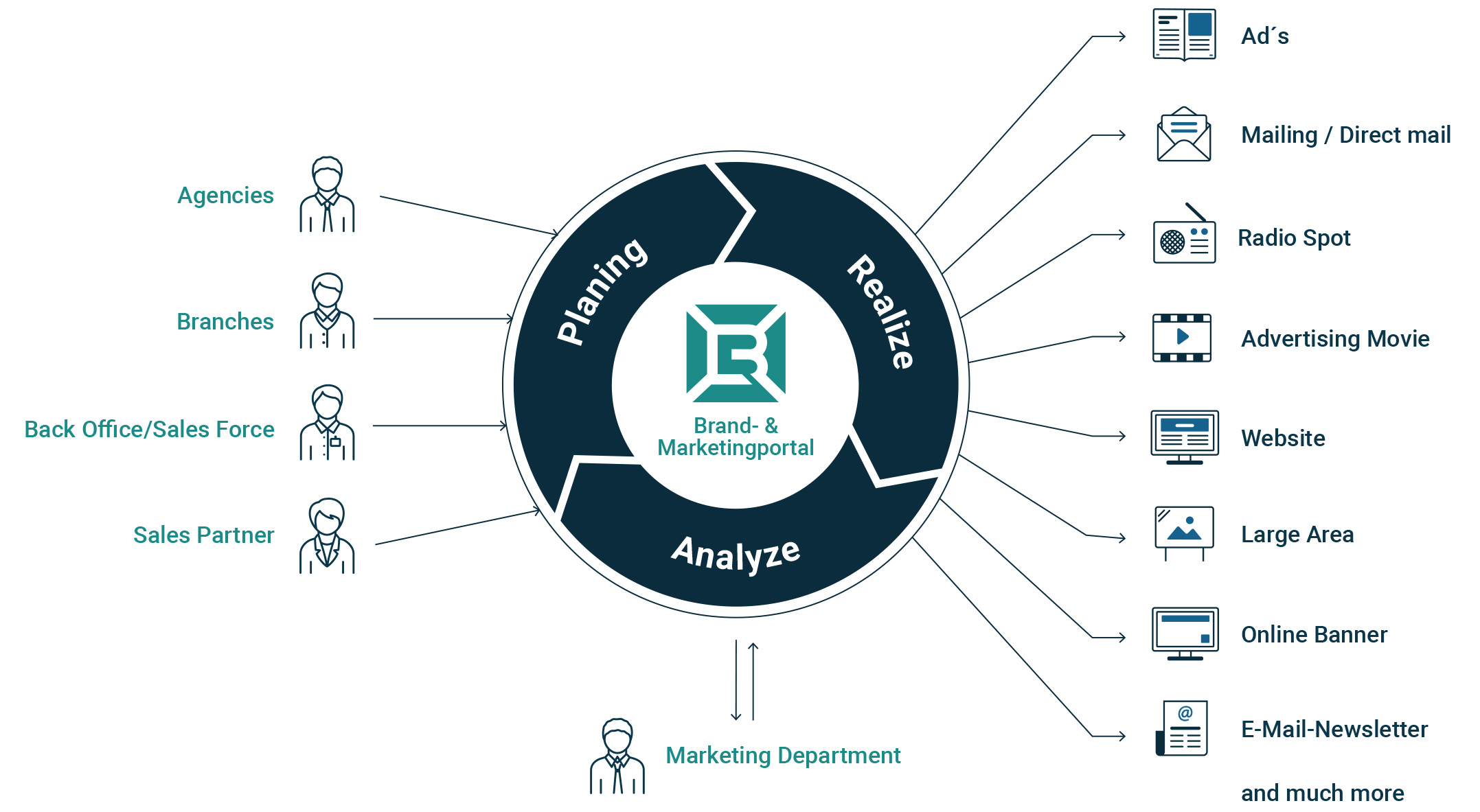 Control of all marketing measures via a central system
Linkage of agencies, branches, office or field staff or sales partners
Marketing department (or specialist department) maintains marketing measures in the portal
Automated creation and booking of marketing measures
Possibility to connect service providers (e.g. printers, agencies) available
Would you like your partners to be able to fully exploit your company's marketing potential, at the same time position your brand more strongly locally or simply save time and money?
Then contact us today - we look forward to hearing from you.
Advantages for banks
From the point of view of the marketing department
Central control and maintenance of all advertising media and measures
Secure adherence to the corporate design-compliant brand identity
Transparency in the activities of sales partners through reporting
Significant cost savings due to short distances and relief for the central department
From the point of view of the partners/branches
Control of all measures via a central system
flexible adaptation of advertising material templates (web-to-print)
professionally personalized advertising without previous knowledge
managed booking or order directly via the system
Insight into the banking industry solution
Focus on financial sales
In order to be able to offer successful financial sales, it is important that customers receive optimum advice on a wide range of topics such as investments, insurance and financing processes. But in addition, it is the target-group-specific approach that meets customer requirements and binds them in the long term. A marketing portal makes it possible to coordinate campaigns for a wide variety of offers and to play them out exactly where they are.
Strengthen branches
The number of bank branches has fallen in recent years as a result of digitalization. But the relevance of contact with local people should not be underestimated. This should also be reflected in marketing measures that are optimally personalized at the local level. More and more providers in the financial sector are turning to a marketing portal to ensure that, despite all the freedom to personalize, each individual branch still implements the company's marketing measures according to its ideas.
Convincing marketing –
Online and offline
Only progressive, all-encompassing marketing solutions are able to build high customer loyalty in digital times. Customers use various channels to familiarize themselves with a bank's offering: online research is carried out, questions are answered using the website's chat function, and branches are visited after shopping. Multichannel marketing is essential in order to meet the different requirements of the channels. A marketing portal simplifies communication processes and ensures uniform standards.
Security first
The security standards of a marketing portal ensure that data can only be viewed within the company and that only authorized users are granted access to the information. In addition, special certifications (e.g. ISO 27001) are used in computer centers to ensure a high level of data security.
Frequently used advertising measures and functions