Marketing portal for automotive companies
The automotive industry is undergoing a period of international upheaval as eMobility, autonomous driving and numerous other innovations are changing the market. It is therefore important for companies to concentrate their resources on more than the production of means of transport. Environmentally friendly solutions for new top performances, resource-saving production methods and a high degree of creativity are changing the demands that customers place on companies, but also on companies themselves. In order to survive as an established company alongside new players, it is important to present your brand strongly on all channels and to inspire interested parties and achieve success through a customer-specific, data-driven approach. The expectations that customers place on services can only be met with interactive, creative and progressive solutions. It is therefore more important than ever to work on innovative communication channels in addition to the actual products: Companies can gain a decisive competitive advantage by finding attractive information opportunities online, getting answers from chatbots to questions in real time, and easily arranging test drives via digital calendars of branches.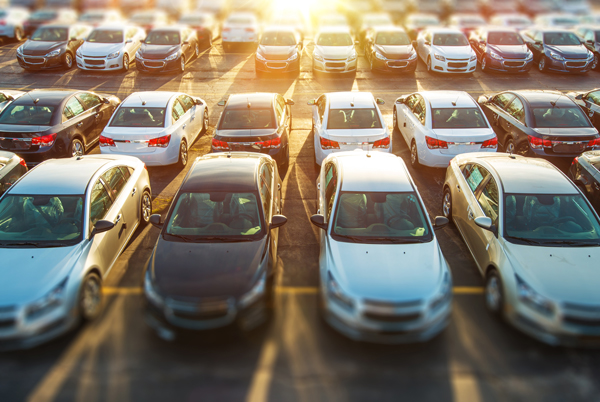 Workflow with a marketing portal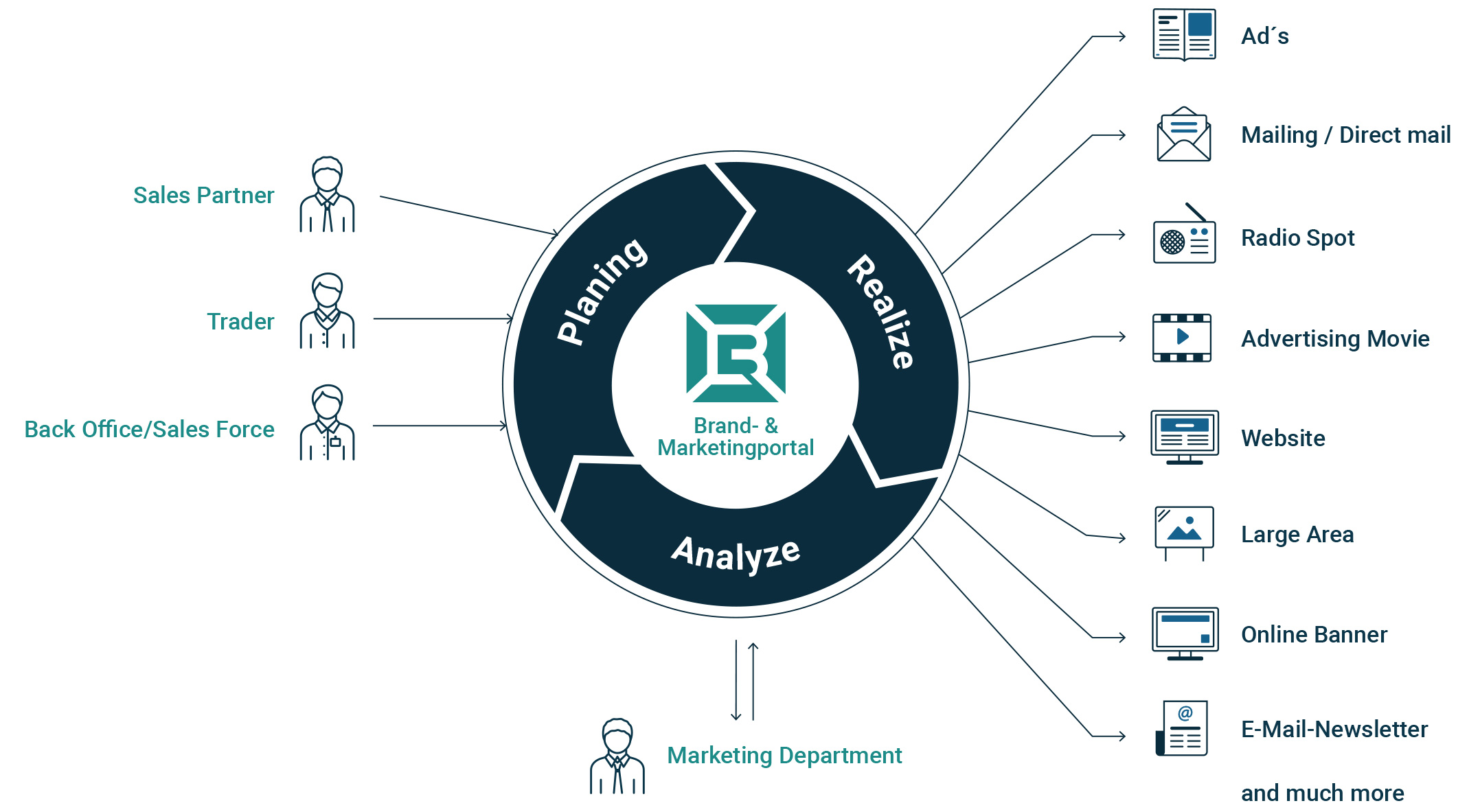 Control of all marketing measures via a central system
Connection of sales partners, dealers and indoor/outdoor sales force
Linkage Marketing department (or specialist department) maintains marketing measures in the portal
Automated creation and booking of marketing measures
Possibility to connect service providers (e.g. printers, agencies) available
Would you like your partners to be able to fully exploit your company's marketing potential, at the same time position your brand more strongly locally or simply save time and money?
Then contact us today - we look forward to hearing from you.
Advantages for the automotive industry
From the point of view of the marketing department
Central control and maintenance of all advertising media and measures
Secure adherence to the corporate design-compliant brand identity
Transparency in the activities of sales partners through reporting
Significant cost savings due to short distances and relief for the central department
From the point of view of the partners/merchants
Control of all measures via a central system
flexible adaptation of advertising material templates (web-to-print)
professionally personalized advertising without previous knowledge
managed booking or order directly via the system
Insight into the solution of the automotive industry
Focus on automotive market
In order to be able to maintain a strong market position in times of upheaval, it is important for automobile manufacturers to give in to the pressure to innovate and to inspire customers with a progressive, data-based approach. Convincing campaigns become an indispensable tool for this. A central tool for brand management and the optimization of marketing processes is a decisive competitive advantage for the personalization and targeting of digital ads: a marketing portal. This streamlines communication channels, adapts information to specific locations and saves time and money.
Encouraging and supporting retailers
In contrast to other industries, branches and dealers still have a fairly secure position when it comes to buying a car. When it comes to buying a car, local service and addressing customers in branches therefore still play a major role. In order to relieve the burden on dealers, marketing portals offer individualization options for campaigns, so that the personal address of the customer can be adapted without long communication channels, but the corporate identity of the company is preserved.
Marketing that convinces on all channels
In digital times, all-encompassing, innovative marketing solutions are a central tool for retaining customers over the long term. Only companies that skillfully use the various requirements of digital marketing, social media, point-of-sale and out-of-home marketing can be successful in the long term and avoid lower wastage. A marketing portal ensures uniform standards for campaigns and still leaves options for personalization open.

The customer is king!
Anyone operating in a highly competitive market must focus on the positive experience of their customers. A well-thought-out target group approach is essential for this. With the help of a marketing portal, sophisticated tools for addressing customers can be adapted to specific branches and retailers and ensure uniform standards at points of sale. The adoption of marketing solutions for the optimization of customer experience and storytelling in Digital also works without any problems.

Frequently used advertising measures and functions