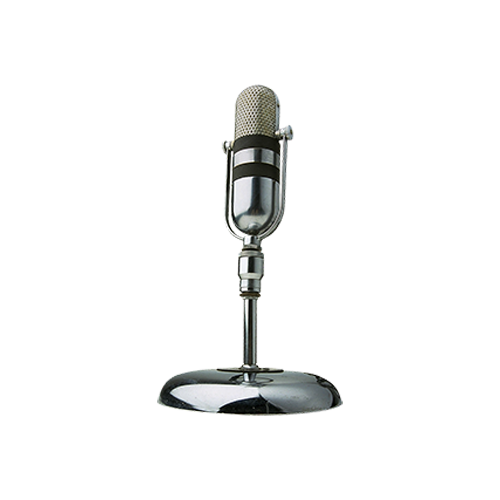 Local marketing with radio ads
The radio accompanies a variety of people through their everyday lives.From the clock radio in the morning, to the first coffee, the way to work in the car and the background music in the office.So accompanying medium, it is an ideal way into the life of potential customers.As a result, your local partners can address their target group quite purposefully.

Especially regional radio stations provide the ideal platform to address a local audience.So almost an entire region can be covered with only one radio spot.Not only information, but also emotions can be conveyed through the spoken sound and a personal relationship with the customer can already be established.

Accompanying medium in everyday life

Regionally applicable

Build emotions through sound

Suitable for advertising communities
Advantages
Convince in everyday life
With a radio ad you can make it without much detours directly into the everyday life of the target group.
Increase brand awareness
The more the spot is heard, the better the brand name becomes known.Thus, by the way, the attention and awareness can be strengthened.
Reach wide audience
When booking a radio ad only the selection of the sender and the sender will regulate the target group.Thus, a heterogeneous, broad mass can be addressed simultaneously.
Build emotional closeness
Through the spoken text and a sympathetic voice can be built directly a personal relationship with the company.
This is how it works: Personalized Radio Ads
1. Select radio spot
No matter if your partner wants to introduce a product or start an image campaign. There is the right radio spot for every occasion.
2. Edit radio spot
Depending on the content and importance, the length and content of the radio spot can be selected.
3. Personalize and book the radio ad
After supplementing the own content and contact data, the spot is produced directly and can then be booked at the radio station.
You also want to make your partners more successful? Then contact us today - we look forward to seeing you.
Would you like to see how your partners can create local audio marketing with just a few clicks?
With the product "Audio.X" you offer your partners flexible customization and personalization options for practically all audios - from the AB announcements to the radio spot.