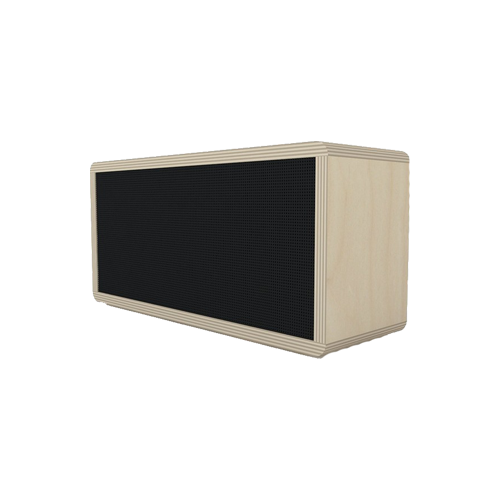 Music, sounds and voice as corporate audio
The use of corporate sounds, the corporate sound, has continued to establish itself since the development towards radio advertising. Be it the background music, which determines the ambience at the point of sale (POS), but is not actively perceived, or the clear use of advertising jingles and curtains, which are to be connected directly with the company.

All these acoustic sounds and melodies ideally form a unitary, corporate identity-matching unit. These can be made available to your local partners and even personalized by the use of company voices. Thanks to their own binders, local sales and distribution partners can use the contents of the corporate audio for their own advertising and even their direct customer approach, for example on the telephone.

Music at the POS for a better ambience

Identification with the company through music and sounds

Personalized content for local sales and distribution partners

Identification with the company
Advantages
Uniform appearance
Using the same corporate music in all locations and with all local partners means that the company is seen as more than one entity.
Clear assignment to the company
Concise jingles and specific melodies are imprinted on the customer.The frequent sharing of sounds and the company automatically links them together.
Professional appearance
The extension of the corporate identity beyond the range of images, fonts and colors makes a particularly professional impression on the customer.
Versatile applicability
Whether at the POS, at trade fairs, the telephone announcement or your own online appearance, Corporate Audio offers versatile possibilities to accompany the corporate appearance acoustically.
This is how it works: corporate audio in local marketing
1. Select product
Your partners select the right music, sounds or speeches needed for the current promotional purposes.
2. Personalize
If possible, the audio product can then be personalized with its own content.
3. Insert and integrate
Use the data in your everyday use in the shop, on the website or in other company appearances.
You also want to make your partners more successful? Then contact us today - we look forward to seeing you.
Would you like to see how your partners can create local audio marketing with just a few clicks?
With the product "Audio.X" you offer your partners flexible customization and personalization options for practically all audios - from the AB announcements to the radio spot.