The marketing platform for
the support of your sales partners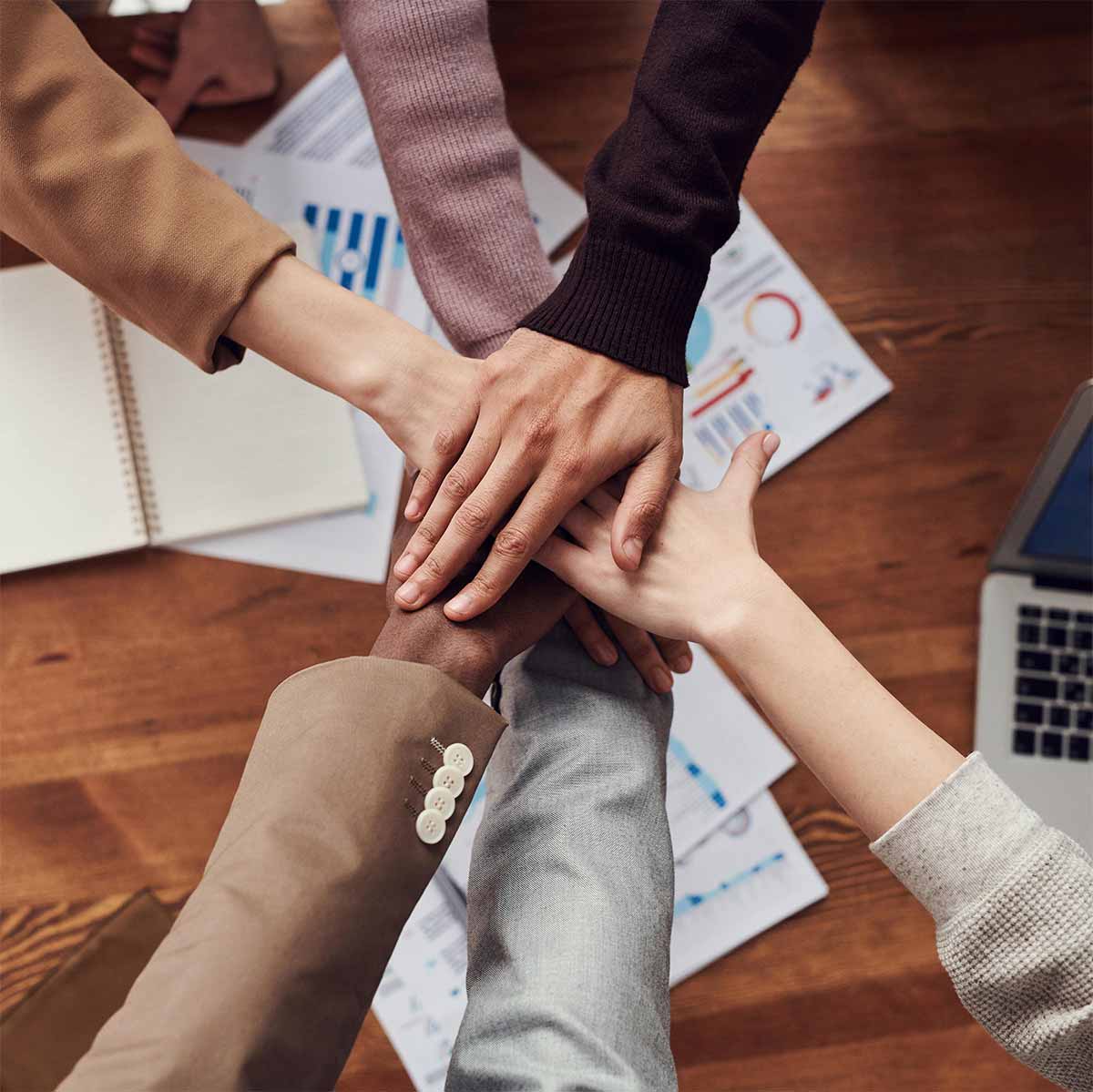 Reach partners
Use the marketing portal to inform all your partners about innovations, campaigns and grants. All inquiries and information can be answered and passed on on a portal via the integrated communication platform. In this way, content is distributed quickly and efficiently.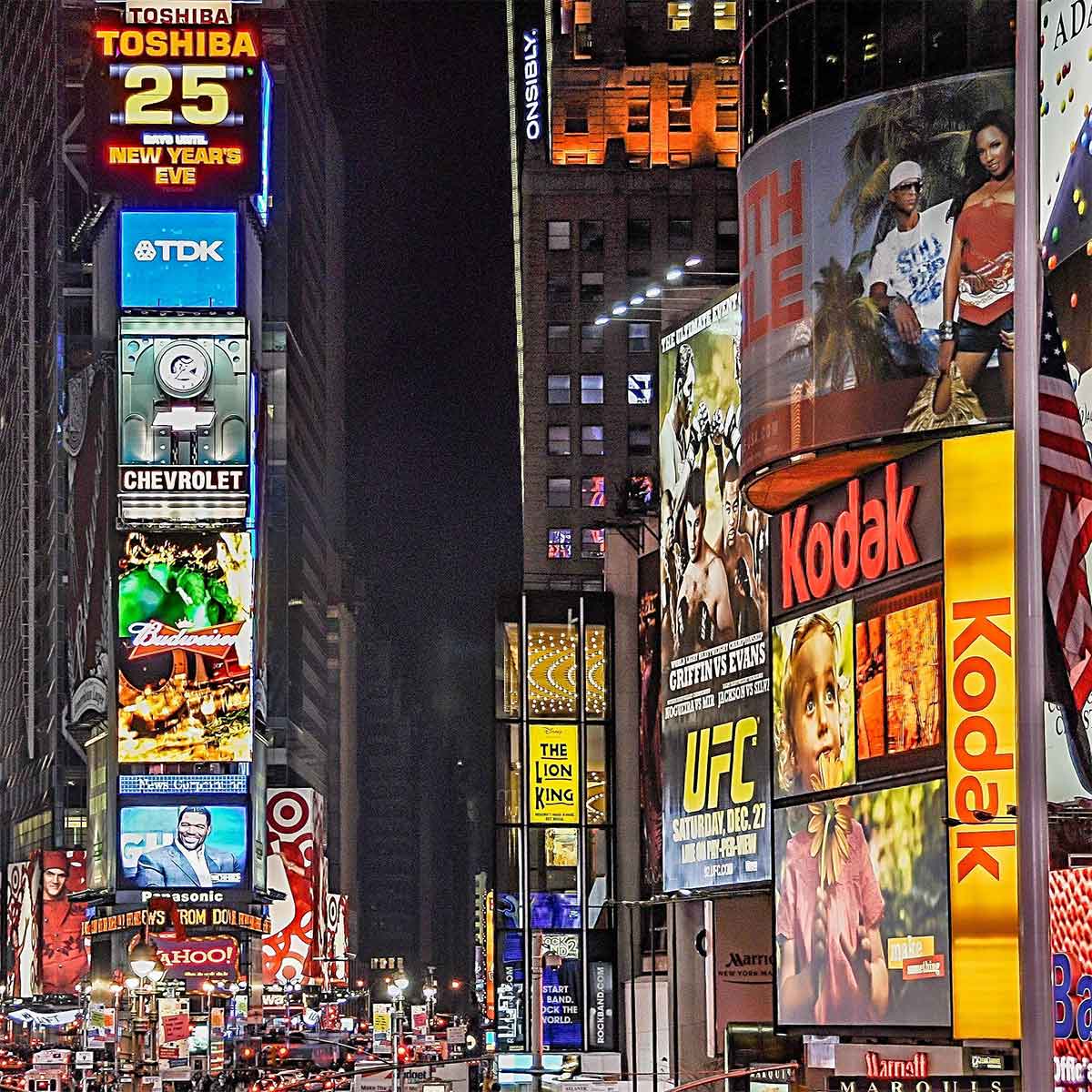 Target group-specific advertising measures
With the customizable templates, your partners can adapt the various marketing measures to the regional target group. In this way, target group-specific advertising can be carried out without violating the corporate design. This means that the general corporate brand can also be strengthened at the local level.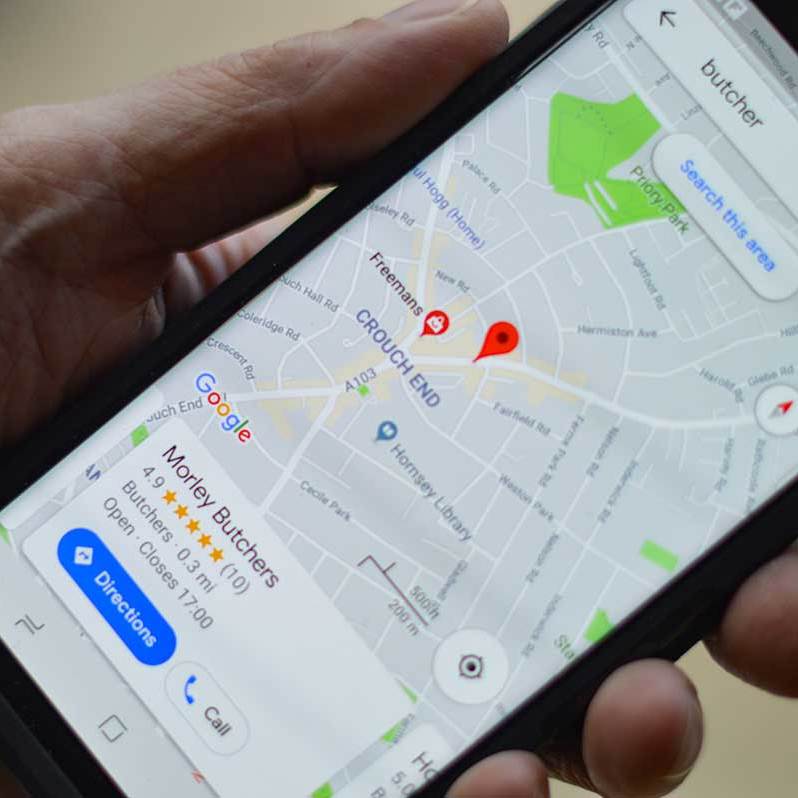 Digital first
The different advertising media in the marketing portal include a variety of digital and online measures. In this way, your partners can also address local audiences online, use social media to address customers and expand your marketing mix with other digital offers.
Would you like to talk to us about the current challenges of social distancing and get to know how you can continue to support your sales partners with local advertising measures?
Then contact us today - we look forward to hearing from you.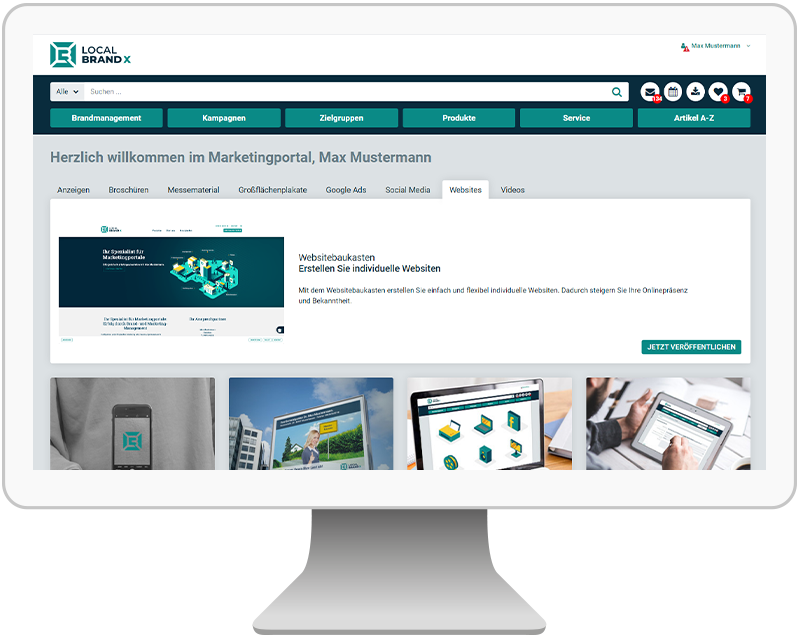 Marketing platform for local marketing
Offer your sales and sales partners the opportunity to advertise on a wide variety of channels via the marketing portal. The customizable templates allow central campaigns to be adapted to local marketing and the regional target group. Your local partners can create mailings and print products without prior knowledge, book advertising online and fill their profiles on social media. This provides the ideal basis for a cross-media marketing mix in local marketing.
Web-based platform for individualization and production of any advertising measures
Support of the sales partners with local marketing measures
Integration of service and production partners
The integration and connection of service providers enables particularly fast and effective production of advertising materials. This means that print products can be produced directly by connecting them to the desired print shops, online banners can be booked and published directly, and even out-of-home products such as posters for large cases can be printed, booked and hung up. This integration enables a smooth and fast process to make local marketing particularly effective.
Independent connection of existing service and production partners
Additional access to Local Brand X partners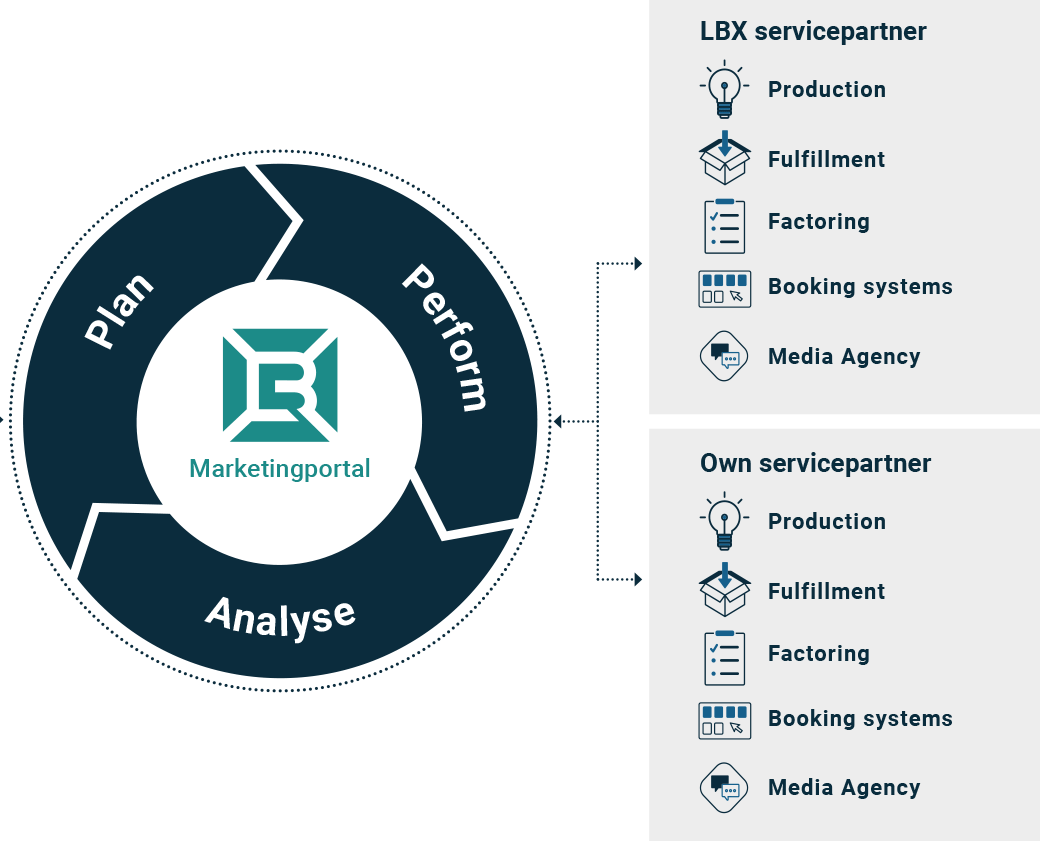 Measure and optimize
partner*

success

In order to support local partners as individually as possible and to advertise effectively, the marketing portal offers an integrated analysis area. Here the success and use of the individual partners can be analyzed and tracked. Based on this data, future advertising subsidies can be distributed and calculated. In addition, the data provide information about the success of individual campaigns, which in turn can be used to plan future campaigns.
Success measurement of individual advertising campaigns
Numerous different reports (service provider volume, order quantities, etc.)
Test the Local Brand X marketing portal now for free
The demo version of the Local Brand X marketing portal gives you an overview of the majority of the functionalities. Register now and start your personal demo version.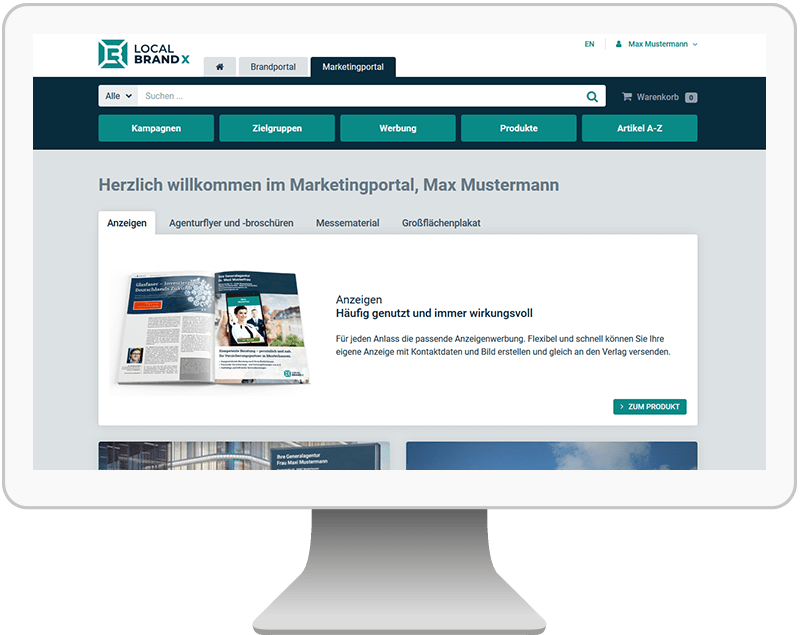 Free demo access
Use of the complete range of functions without booking functionalities
No installation necessary

See for yourself why you should choose the leading software for brand and marketing portals.
Trust the solution of over 50,000 users